If you know me even a teensy bit, you know I have -as the kids say- zero chill. Having to keep quiet about this news has aged me at least a decade.
Luckily for all who look upon my dread visage, I invested in moisturizer.
I digress.
I HAVE AN AGENT!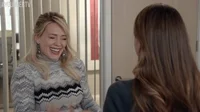 The amazingly intelligent, patient, and savvy Marlo Berliner of JDLit Agency wanted to work with me! I couldn't be more thrilled to be working with her, and I know my cowboy rom-com is in great hands.
If you're like me, you want the details. Because I am nosey. Are you nosey? If you're still reading, I'm assuming that's a hard yes.
Well, buckle up, writers, because I'm ready to spill.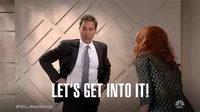 Heard of #Pitchwars?
I didn't get picked for it.
(SIDEBAR: Do Pitch Wars, if you're on the fence. Just do it. Your writing can only get stronger the more you practice. The things I learned from the Pitch Wars boards were invaluable; as were the many Twitter threads on writing during the Pitch Wars build up.)
This isn't even the manuscript I'd written for Pitch Wars.
It was, however, the next one I wrote. Instead of refreshing my inbox nonstop, I participated in one of the many Pitch Wars hashtag spin-offs, specifically #writethewait.
And that rom com was the story I worked on from August to December, at a break-neck pace. It was crazy- lots of early mornings, late nights, and frantic weekends at the keyboard.
I loved it.
I loved the characters, I loved the story, I laughed out loud at my own writing.
To be honest, some of that may have been caffeine-induced near-hysterical laughter.
But I laughed, nonetheless.
And once I sent it off to my amazing critique partners and betas (looking at you, Jess, Becca, Rae, Tiff,  Lauren, & Bethany) I knew I had something special on my hands.
Well, something people seemed to want to read, anyway.
Fired up by positive and helpful feedback, I set my sights on pitching during #pitmad on December sixth. Which meant I had to polish my sassy story up. Fast.  And it needed a hell of a lot more than a simple spit shine.
After receiving a couple requests during #pitmad, (and subsequently flipping out) I feverishly worked on a query and synopsis.
And I dove into the query trenches headfirst.
Right off the bat, I received a full request and pretty much dissolved into a pile of authorly goo on the spot. Ultimately, it was a rejection- but a positive one with helpful feedback.
With the help of my brilliant CP, Jess, we combed through the manuscript for places I could improve on what the agent had pointed out. And y'all, we did it in about a week.
Thank goodness.
Because then I had more full requests. And I was officially freaking out.
It still doesn't feel real. When I received the first email asking for a time an agent could call, I screamed so loudly that I almost shattered the windows of the car. (Don't worry; I was a passenger. Everyone's eardrums recovered.) Then, I immediately got on the phone with my critique partner and we screamed at each other some more. In a grocery store parking lot. There were more than a few side eyes.
I'd never been more thrilled to pick out sweet potatoes in my life.
I was a bit over the top.
I ended up with three (!!!) completely unexpected offers. And all three agents blew me away with their vision for the book, for my career, and with their professionalism.
It was *SUCH* a hard choice.
After making countless pro-con lists, talking my husband's ear off, texting my CP night and day, I finally chose.